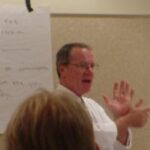 As the auto industry has ben changing a new segment has been buying cars from people direct over the curb versus going to auctions and paying the rapidly sky rocking prices and fees. Armando has created a program that contacts these people and provides those opportunities for his clients.
I have used them in a number of my accounts and it WORKS. That plain and simple it WORKS.
Armando works with the people to get them trained, supports them when issues arise, he just plain makes sure things work.
Thank you Armando a I strongly endorse his work.